Walkway for the Total shutdown at La Mède
15/09/2014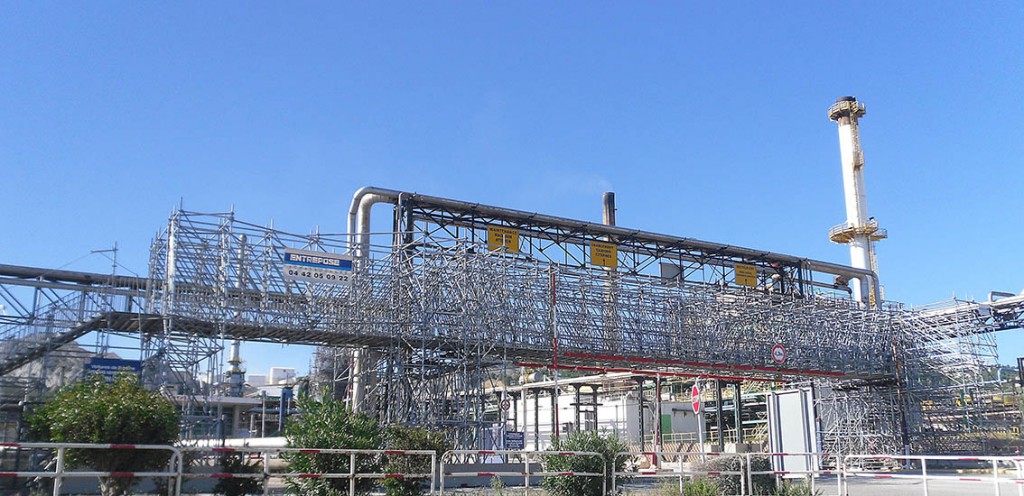 For the unit shutdown works on the Total La Mède site, the Fos-sur-Mer branch has installed a walkway connecting the refinery to the site facilities that house staff from a variety of subcontractor companies.
The walkway spans wagon access roads to give direct access to the work areas. It consists of two 8 m and 23 m spans.
The 23 m span, which was prefabricated on site, was installed by crane. 35 tonnes of materials were used in its construction.