Areas of activity
Entrepose Echafaudages can provide a service that is perfectly matched to your requirements. For every size of company, from the tradesman to the largest concerns, its solutions are ideal for every purpose.
Building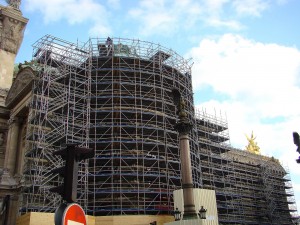 • Refurbishment scaffolding
• Cantilevered scaffolding
• Reinforced scaffolding for the re-dressing of solid stone façades
• Scaffolding for blockwork and concrete curtain walls
• Safety covers
• Temporary roofs
• Working platform
• Site access staircases and walkaways
• Scaffold cranes
• Floor shoring
• Self-stabilising mobile frames
• Palisades, etc.
Entrepose Echafaudages also participates in the upkeep of our cultural and historic heritage. MultiCrab scaffolding is one of the systems used in the renovation of Paris monuments such as Opéra Garnier, Eglise de la Madeleine, the Louvre Museum, Tour Saint-Jacques, the Eiffel Tower, Eglise Saint-Sulpice, the Panthéon, etc.
Public works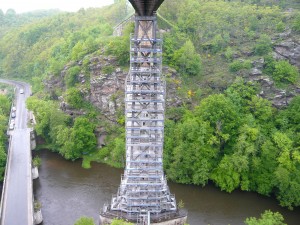 Entrepose Echafaudages provides your site accesses, temporary public access where required by adjacent works and every type of construction shoring for public and civil engineering works.
Its shoring is used to support every type of formwork used in the construction of bridges, viaducts, buildings, factories, water towers, etc.
Industry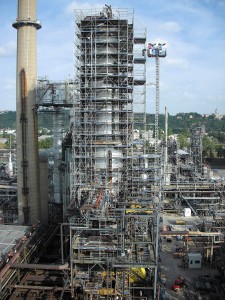 It is in shipbuilding that the Crab system is created.
Crab range scaffolding meets every industrial requirement for new and renovation construction project.
It is suitable for any environment: petrochemicals, steelmaking, papermaking, shipbuilding, aeronautics, nuclear, food processing, etc.
Public events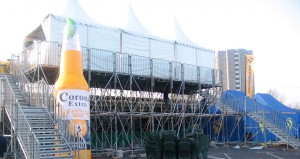 Entrepose Echafaudages provides rentals, sales and erection for any type of structure for concerts, exhibitions and other public events: decorative and advertising awning supports, screen supports, light and sound towers, stage structures, podiums and stands, gantries, public walkways and staircases, cinema, theatre and television decor, etc.