French Subsidiaries
Les Echafaudeurs Parisiens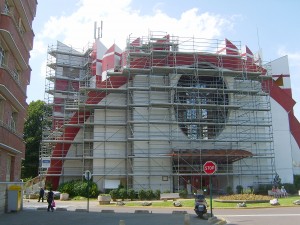 Since 1988, Les Echafaudeurs Parisiens has been providing customers with the know-how and dynamism needed to erect all of the temporary structures they require to work in complete safety.
Skills
Equipped with its own design office, Les Echafaudeurs Parisiens can produce any type of structure, from simple mobile scaffolding to the most complex scaffolding, such as that used on the façades of the historic boulevards of Paris, or highly technical structures such as temporary roofs, etc. These skills have led the Syndicat Français de l'Echafaudage to award Echafaudeurs Parisiens with the professional skills certificate "1C – Service scaffolding – advanced skills".
Responsiveness
Les Echafaudeurs Parisiens is organised in such a way as to ensure that the company is very responsive and fully adapted to the requirements of scaffolding users in the Paris region.
Safety
As a guarantee of safety, Les Echafaudeurs Parisiens use NF-approved CRAB equipment, designed and manufactured by ISO 9001-certified Entrepose Echafaudages. This range provides every accessory, thus guaranteeing optimum safety for both the erectors and the users of the finished scaffolding structures.
Galva-Afa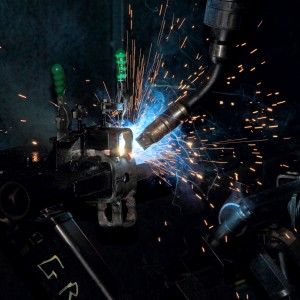 The Galva-Afa factory, located in Villeneuve-l'Archevêque (Yonne), comprises:
• a manufacturing workshop
• a galvanisation workshop
• a repair workshop.
Production areas
Galva-Afa's role is to manufacture scaffolding and galvanised components.
Production resources
• Band saw
• Welding robots and turrets
• Circular welding turrets
• Semi-automatic welding stations
• Mechanical presses
Certification
• ISO 9001 version 2008.