Touréchaf Shoring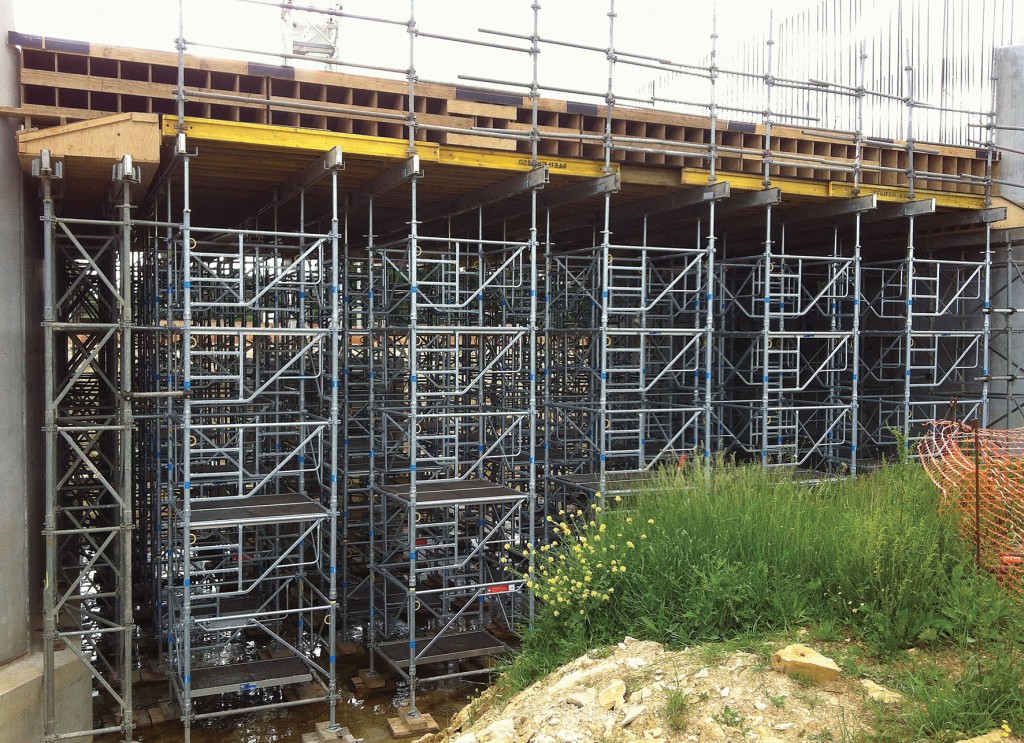 The Touréchaf is a shoring tower with built-in safety for the building and public works sector.
The frame incorporates a top rail, a mid rail, an access ladder and an automatic locking system. It is fitted with clamps to make connections, add bracing and platforms between towers using standard Multicrab ledgers and diagonals.
If there is a requirement to key beams, it is really easy to install a safe platform at the top of a tower using Multicrab consoles.
Load bearing: 6 tonnes per standard.